With the release of the Oppo Reno5 Z with its slogan #PictureLifeTogether, it is clear that the company aims to get a share of the mobile photography pie. Apart from the photography aspect, the sleek and modern minimalistic design coupled with bold performance claims on multitasking and gaming suggests different opportunities for the gaming and professional market.
Speedy performance all around
The Reno5 Z is equipped with the MediaTek 5G Dimensity 800U chip. Leveraging on eight powerful cores of up to 2.4 GHz, professional users and gamers can experience speedy performance even in times of heavy multitasking.
With internet connectivity being pivotal these days, this device features 5G connectivity for high-speed download and upload speeds. Holding the phone in various positions will not interfere with the signal thanks to the 360° Antenna 3.0 that ensures a firm signal in every orientation.
Fully utilising the fast and stable 5G speeds, the Reno5 Z supports Dual Network Channel which connects to Wi-Fi and cellular network concurrently. This increases your internet bandwidth and stability especially in areas with many users.
Superb battery with numerous software tweaks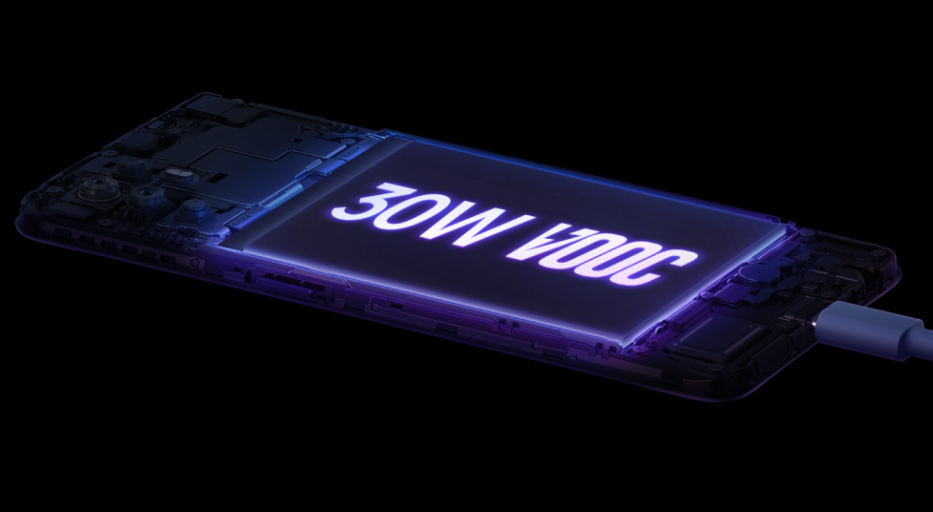 Despite being powered by a large 4,310mAh battery, a full charge only requires 48 minutes when using the included 30W VOOC Flash Charge 4.0 charger, eliminating the need for an overnight charge. When in a battery crisis, a 5-minute charge will provide at least two hours of talk time.
Even without your phone constantly plugged in or frantically charging it in the day, the Super Nighttime Standby Mode leaves your phone highly charged by cutting back on battery usage to 1.78% for over 8 hours.
Multitasking with an abundance of resources
With the introduction of Efficiency 3.0, Oppo's answer to mobile productivity, there are three new features in this release – FlexDrop, Folder Quick Merge and 3-Finger translate with Google Lens.
With FlexDrop, users can open apps as a floating or mini window, using it to check email or chat with colleagues, while making last-minute changes to documents. Similarly for gamers, a feature known as Game Floating Window allows you to keep a game running in the form of a floating window, for quick resumption and monitoring.
With the 3-Finger translate feature, the information can be easily extracted from a screenshot, which can also be easily presented on a larger screen with Google Cast.
To make multitasking possible with up to 18% reduction in possible lag, Oppo has included System Performance Optimiser in this phone. With Athena 3.0 clearing memory in the background, features such as UI First 3.0 and AI Startup Optimiser allow apps to start efficiently, while other features such as Background Freezing and Dex2oat 3.0 allocate resources efficiently.
Maximum privacy and free from disturbances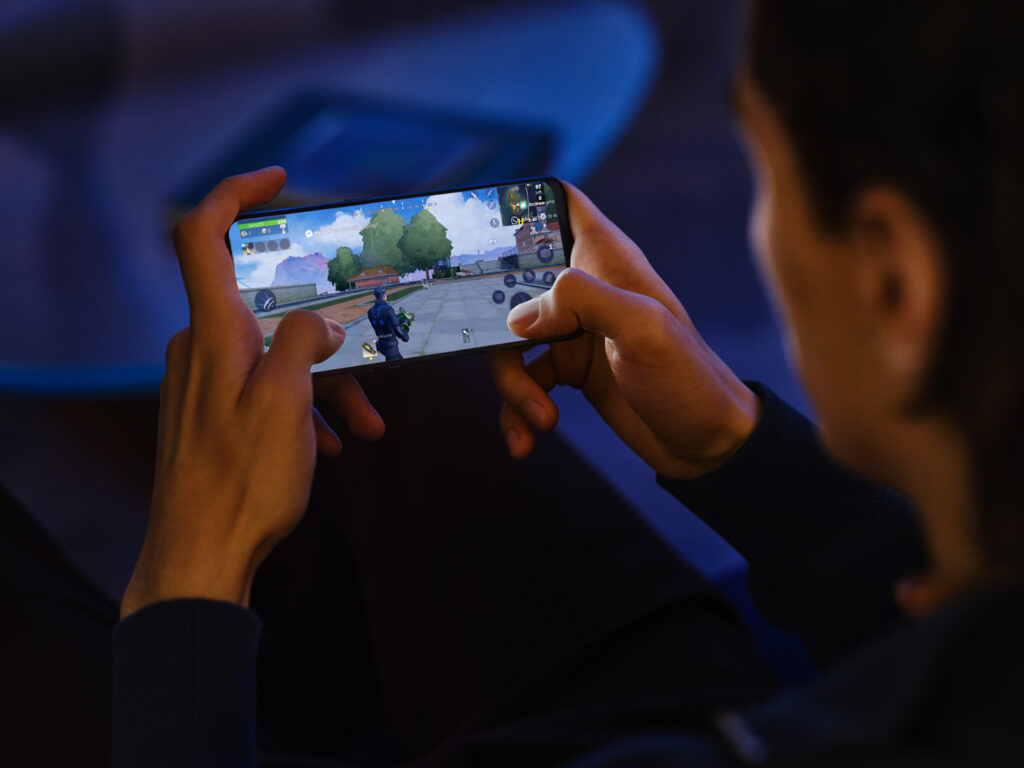 The new security features found on the Reno5 Z can help you out in several situations. The attainment of the Privacy Protection Certification allows user data storage encryption, transmission encryption, de-identification of sensitive data and more. Users can now store sensitive data with peace of mind.
There are two options: One-Tap App Lock and Private Safe. The former option restricts access from everyone else, while the latter enables users to store and retrieve data across multiple devices using HeyTap cloud, which can come in handy when your phone is misplaced.
If you are an avid gamer, the Game Focus Mode can help you concentrate on the virtual battlefield. There are options available to block out all notifications or enable Bullet Notification to keep tabs for social networking platforms from WhatsApp and Facebook.
Even when you need to let go of the game for a while, the Quick Startup mode allows you to return to a game with a single tap, within 24 hours of exiting the game, while skipping past the loading time and intro videos.
More than just quad cameras
The Reno5 Z comes with a quad-camera setup – a main 48MP camera, 8MP WideAngle Macro camera, 2MP Portrait Mono Camera and 2MP Macro Mono camera, which is covered by a single piece of Gorilla Glass 5 for extra rigidity.
To exploit the full value of this setup, the camera is backed by useful AI features such as AI Scene Enhancement 2.0, Night Flare Portrait, Dynamic Bokeh, Color Portrait, Night Plus and Beautification 2.0 to deliver pro-grade photos and video using solely your phone.
Vlogging and videography enthusiasts can enjoy the full benefits of other video-centric features such as Ultra Night Video and HDR Video for colour enhancements. To capture the full action of what is happening in a steady 4K footage, the camera supports Focus Lock which automatically follows the movement of significant subjects in the frame, along with Dual-View video which enables filming on the rear and front camera concurrently to document the full story.
Availability and Pricing
The Oppo Reno5 Z 5G comes in two colours – Cosmo Blue and Fluid Black. They are now available in Singapore and can be purchased from Lazada and Shopee from S$529. The phone comes in a standard configuration of 8GB RAM and 128GB of storage.
For a limited time, every purchase of the Oppo Reno5 Z 5G grants you a pair of free True Wireless Earbuds which is worth S$69. If you are in the market for a pair of wireless earbuds as well, this deal is for you.