From 16th October 2020, M1 will be open pre-orders for the latest iPhone 12 lineup which includes the iPhone 12 Pro, iPhone 12 Pro Max, iPhone 12 and iPhone 12 mini. Together with the 5G experience from M1, the iPhone 12 series is not be missed.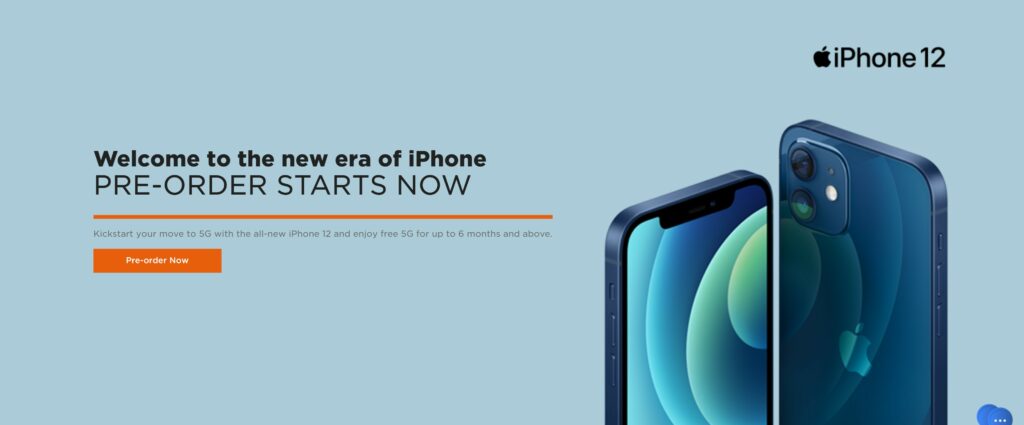 With an all-new design, the iPhone 12 model features an unparalleled new camera systems, edge to edge Super Retina XDR displays for a more immersive viewing experience. The transition to the Ceramic Shield front cover gives the iPhone 12 a big jump in terms of durability.
With the fastest chip in a smartphone, the A14 Bionic chip, be prepared to breeze through your daily tasks. To know more about the iPhone 12 series, check it out here.
Customers will be able to pre-order the iPhone 12 Pro and iPhone 12 starting from 16th October, with availability on 23rd October. Pre-order for iPhone 12 Pro Max and iPhone 12 mini will begin on November 6, with availability on November 13.
To experience the 5G experience, all M1 customers who sign up or re-contract for a plan with device + $10 plan add on and above will get to enjoy up to 6 months free 5G service with additional data of up to 100GB, along with a year-long free subscription to VIU. For more information on pricing and availability, visit M1.
For more information on the latest tech gadgets and news, be sure to visit the Tech Lingo website at techlingo.co. Feel free to share our stories and remember to follow us on social media.