If you are in the market for a powerful desktop without fiddling around with the individual components, Lenovo's newly released ThinkStation P350 Desktop Workstations might be your calling.
Available in 3 sizes – Tower, Small Form Factor (SFF) and Tiny, these workstations can be scaled according to the user's power needs and working environments. With PCI Gen 4 as a standard across all sizes, all 3 sizes can provide speedy storage performance for its users.
ThinkStation P350 Tower and SFF
With support for up to 11th Gen Intel Core or Intel Xeon W processors, these desktop computers are created for professionals that require superior reliability and powerful performance. There is also support for up to 11 individual displays, granting more screen space to get work done.
While both machines support NVIDIA RTX professional graphics, the Tower supports up to NVIDIA RTX A5000 graphics card for extra power demands, particularly in Virtual Reality (VR) applications. With a new 750W PSU option on the Tower, power users will not be held back to achieve the maximum potential of their computers.
ThinkStation P350 Tiny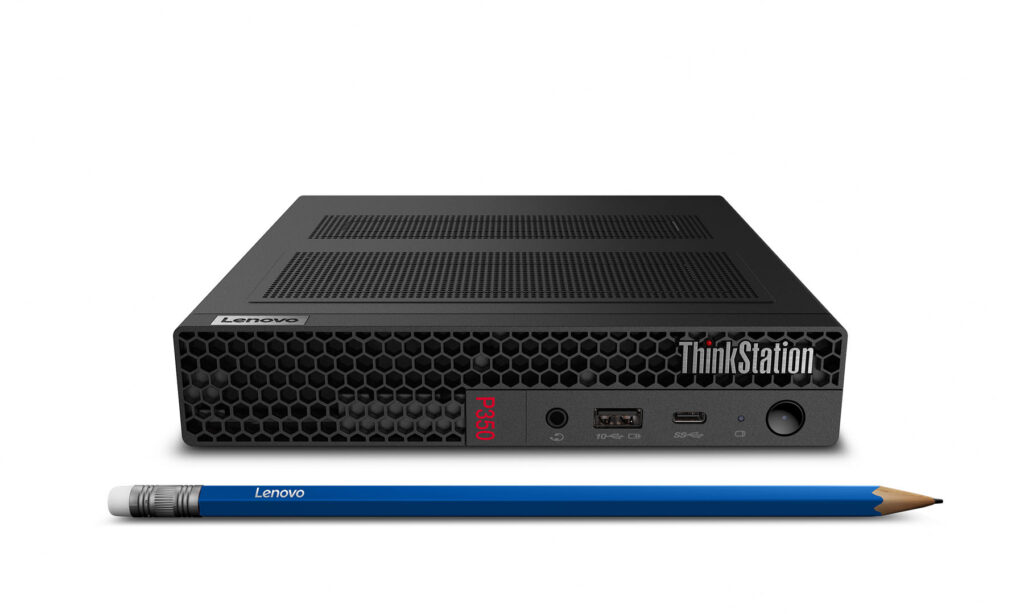 At less than 1L in volume, the Tiny variant is the industry's smallest workstation. In its compact size, the Intel Core i9 processor and NVIDIA® P1000/T600 cramped inside earns the machine an ISV-certification, a testament of its potential. Up to 6 connected displays will give its consumers an above-average amount of screen space.
Availability and Pricing
The 3 Lenovo Thinkstation variants will be available in Singapore from July 2021, starting at S$1,299 for the P350 Tower, S$1,199 for the SFF and S$1,099 for the Tiny.