Singapore, 18 June 2019 – TC Acoustic has just launched the highly anticipated Klipsch T5 Series of earphones in Singapore today. The lineup consists of 4 different earphones, namely one wired model (T5M Wired) and three other wireless models (T5 Sport, T5 Neckband and T5 True Wireless).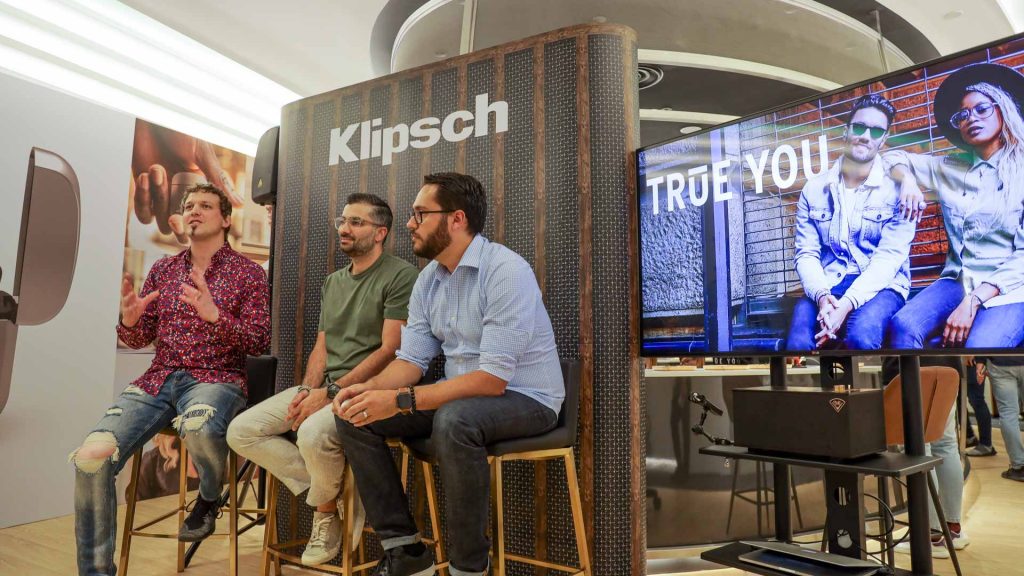 The T5 Series Lineup
These earphones are sweat and water resistant (rated IPX4) and it comes packaged with several sizes of patented comfort ear tips.
Klipsch earphones have always impressed with their sound performance and unparalleled in-ear comfort. As the exclusive partner of TC Acoustic, it is an honour to be the first retailer in the world to present Klipsch's new series of earphones, especially its first ever true wireless earbuds, to our customers.Loo Pei Fen, Chief Marketing Officer at Challenger Technologies Limited
T5 True Wireless Earphones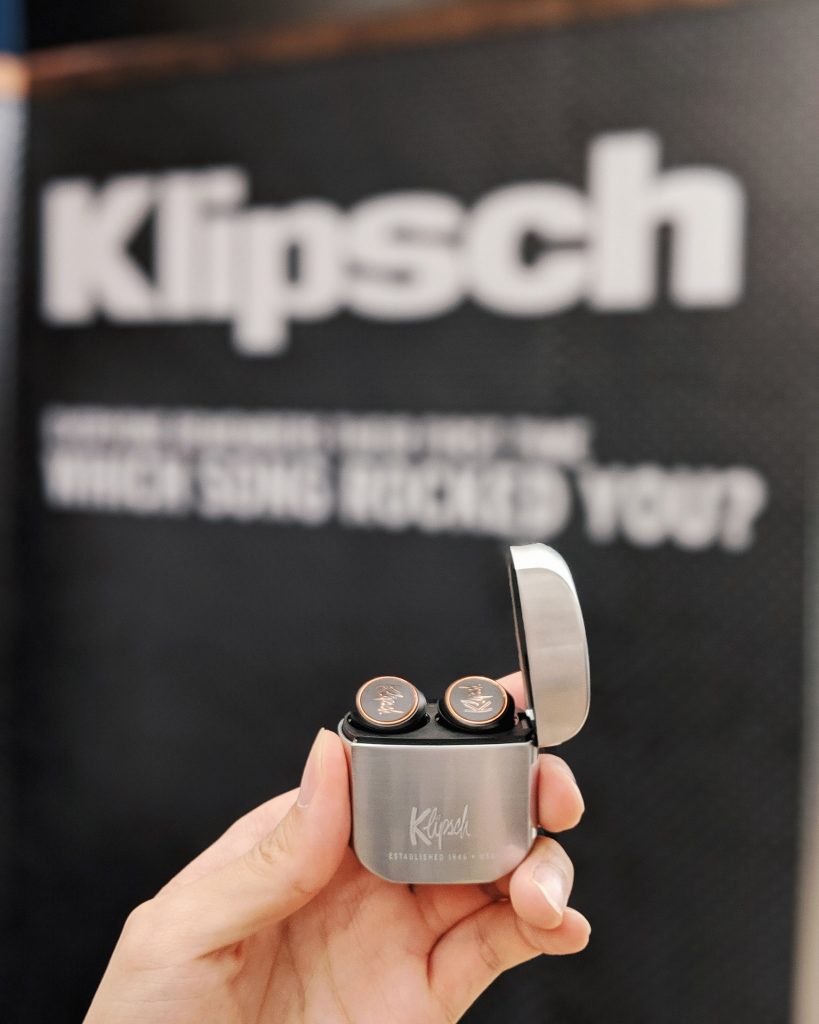 This might just be the most comfortable wireless earbuds at this moment. The T5 True Wireless has a patented oval ear tip, which makes for a really small nozzle. Along with the housing, these pair of earphones can approach different angles so they accurately sit inside the ear canal comfortably.
The T5 True Wireless pair of earphones can run for 8-hours on a single charge. Along with the brushed-metal charging case, it can provide an additional 24-hours of usage.
This charging case features a unique design that is akin to a Zippo lighter – something that its designers were keen to highlight during the launch. It has a considerable amount of weight to it making it feel premium in the hands. At the back of it, you will find a USB Type-C port for charging the case.
Availability & Pricing
In partnership with Musica Boutique located at Ion Orchard, the T5 Series Earphones will be available to consumers exclusively at the premium audio boutique for a limited period from now till 5 July.
Musica Boutique - A Challenger concept


ION Orchard Mall




2 Orchard Turn #04-26
Klipsch T5M Wired Earphones – S$109
Klipsch T5 Sport Earphones – S$199
Klipsch T5 Neckband Earphones – S$219
Klipsch T5 True Wireless Earphones – S$349
Learn more: www.klipsch.com/true-earphones