With the spread of COVID-19 across the world, Google is seeing more searches for travel-related information – like travel advisories and trip cancellation policies.
The search company has just announced some changes this week to help users find information faster.
Travel Advisories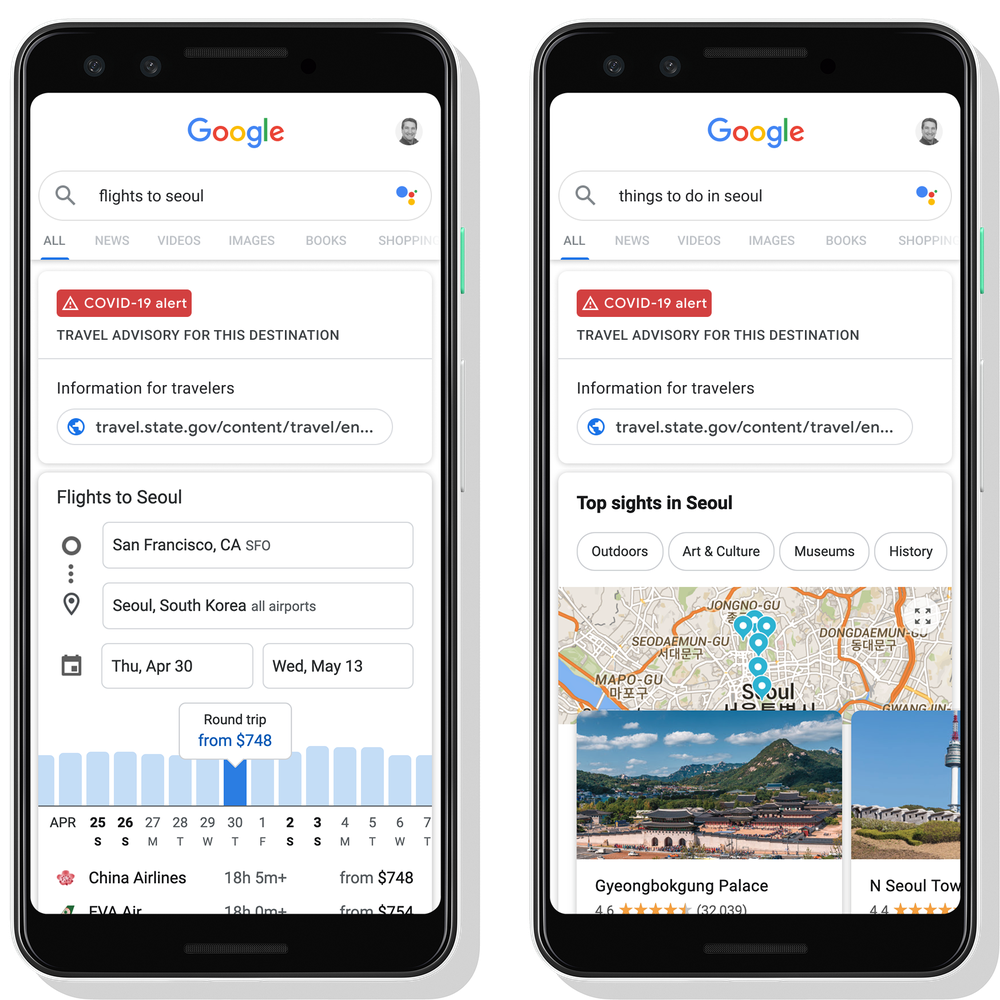 When searching on Google for information like flights or hotels, users will now see COVID-19 related travel advisories or restrictions for their destination. This includes links to relevant information from the country's travel authority. Keep a lookout for this information on the Google search results page, at the top of google.com/travel and in Google Maps when you search for hotels.
Airline Policies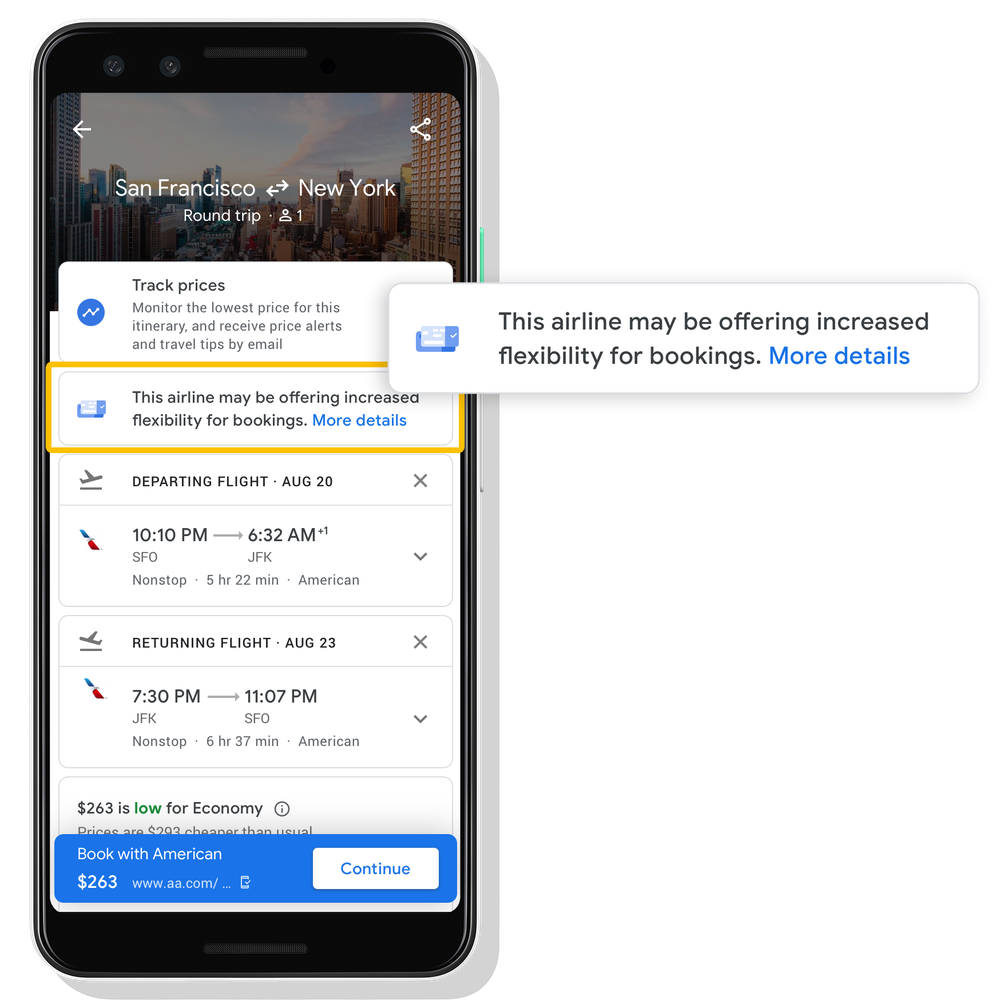 In response to COVID-19, many airlines have adjusted change fee and cancellation policies. When searching on Google for flights with a specific airline (including Google Flights), it will direct you to Google's Help Center article with more information on airline policies. These policies may change, so be sure to click through to the airline's website for the latest information.
Learn more: https://www.blog.google/products/flights-hotels/travel-advisories-and-airline-policies/