Rakuten Kobo has just announced that its full range of eReaders and accessories will be made available in Singapore, continuing the company's global expansion efforts and mission of making reading lives better. It includes a strategic partnership with Ingram Micro, a global distributor and enabler or technology solutions, as well as key retailers throughout Singapore.
Kobo goes where the readers are and we have always found a great community of people who love books in Singapore. Upwards of 95% of the population engage in some form of reading each week and that is the kind of place where Kobo thrives. It was a natural decision for us to make Singapore next of list to launch our full range of devices and accessories, and Ingram Micro was the perfect partner for the job.Michael Tambyln, CEO and President, Rakuten Kobo
eReaders from Rakuten Kobo
Kobo Libra H20 (NEW) – S$279.90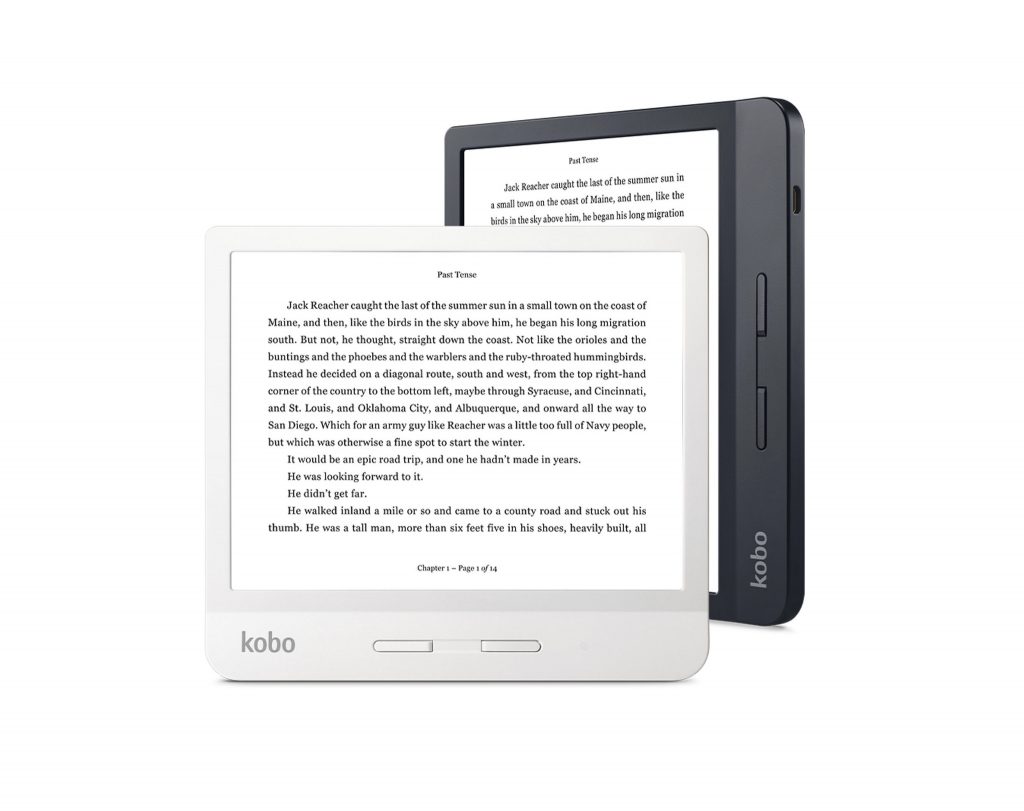 The Libra H20 is Rakuten Kobo's latest device – a 7" waterproof eReader with ComfortLight Pro technology. It features ergonomic page-turn buttons and, back by popular demand, is available in black and white.
Kobo Clara HD (S$199.90) and Kobo Forma (S$399.90)
Stress-free library integration
All Kobo eReaders can connect to local public libraries directly from within the device using one-touch OverDrive access. Set-up is free with a library card, and through an integrated catalogue, users can search for the title they want, and depending on availability at your local library, choose to borrow from OverDrive or buy through the Kobo eBook store.
Curate your web must-reads with Pocket
The full range of Kobo eReaders is also fully integrated with Pocket, allowing users to save web articles directly to devices to enjoy later. To connect Pocket to your eReader, visit the Account area of your device Settings and sign in to your Pocket account.
Dropbox now available exclusively on Kobo Forma
Exclusively available on Kobo Forma, Dropbox support allows users to easily read their documents stored in the cloud by accessing their Dropbox account directly from the eReader.
Dropbox allows for a maximum of three devices connected to a single account; since Kobo Forma is not considered one of those three devices, connecting your eReader won't disrupt any current account configurations Dropbox users might have.
Learn more about Kobo's range of eReaders: gl.kobobooks.com
About Rakuten Kobo
Rakuten Kobo Inc. is the world's only dedicated digital bookseller. Owned by Tokyo-based Rakuten and headquartered in Toronto, Rakuten Kobo enables more than 38 million readers worldwide to read anytime, anywhere, and on any device. With a mission to make reading lives better, Rakuten Kobo connects readers to stories using thoughtful and personalized curation of eBooks and audiobooks, and the best-dedicated devices and apps for reading. With the singular focus of making reading lives the best they can be, Kobo's open platform allows people to fit reading into more moments in their busy lives.
Learn more about Rakuten Kobo: www.kobo.com