Often recognised for its superior design and technology, Dell's new XPS desktop integrates improved performance in a sophisticated computer design. The performance bump is mainly attributed to the next-gen performance technologies – along with a more robust cooling architecture used in the system to make it an attractive choice for power users.
The design took into account long-term upgrade options along with aesthetics, whereby upgrades can be done without tools – while maintaining the Night Sky colour and using various finishes.
Scaling power to your needs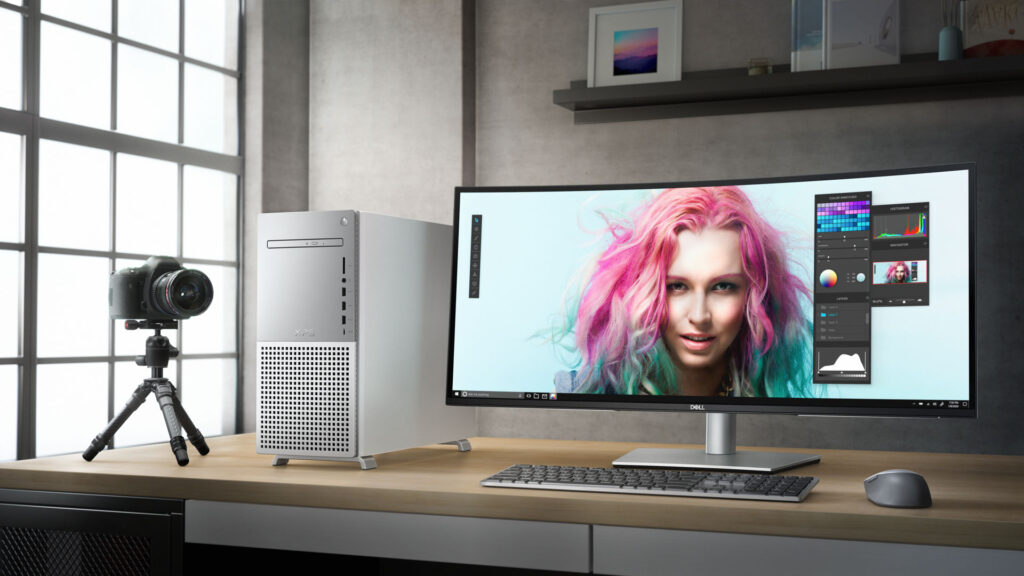 Configurable with up to the newest 12th Gen Intel Core i9 desktop processors with either NVIDIA GeForce RTX 30 Series GPUs or AMD Radeon RX GPUs, these workstations will be capable of handling creative projects workloads and gameplay.
Stacking it up with the new DDR5 memory and PCIe Gen5 standards, the computer will remain modern in years to come, whereby users can even upgrade their components themselves.
Staying cool-headed (for yourself and the computer)
With air vents strategically placed at the front bezel, cold air will move from the front and out to the back – complimenting the new 125W cooling solution which now runs up to 21% cooler. Even with the new faster fans which peak at 5,000 RPM, the unit will run more than 50% quieter.
Users with higher intensity workloads can also opt for the liquid cooling option that just made its way to the XPS Desktop. The cooler runs up to 18% cooler than the already improved 125W cooling solution, preventing mentally-gruelling slowdowns from thermal throttles.
Availability and Pricing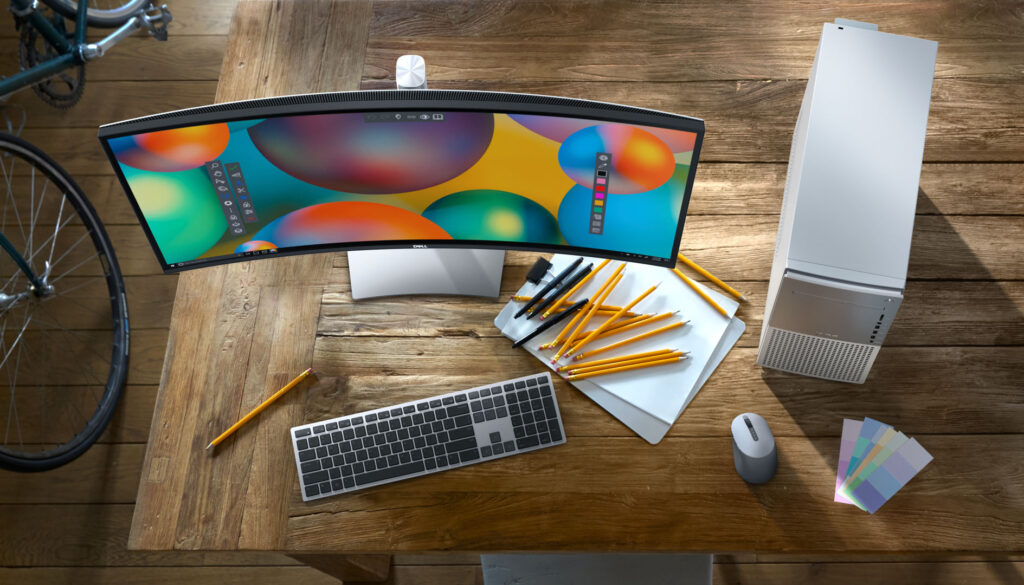 The XPS Desktop (Night Sky colour) is currently available online at dell.com.sg and from mid-January 2022 at Dell Exclusive Stores in Funan Mall, NEX, Plaza Singapura and VivoCity at a starting price of S$2,399.