Our go-to sporting goods retailer, Decathlon, will be officially unveiling their latest store on 12 September 2020.
What sets this store apart from the other outlets is the wide array of new technologies that you can try out for yourself! From Virtual Reality to a 3D morphological machine, Decathlon Orchard will definitely create a new and exciting experience when shopping for your regular, mundane sporting apparels.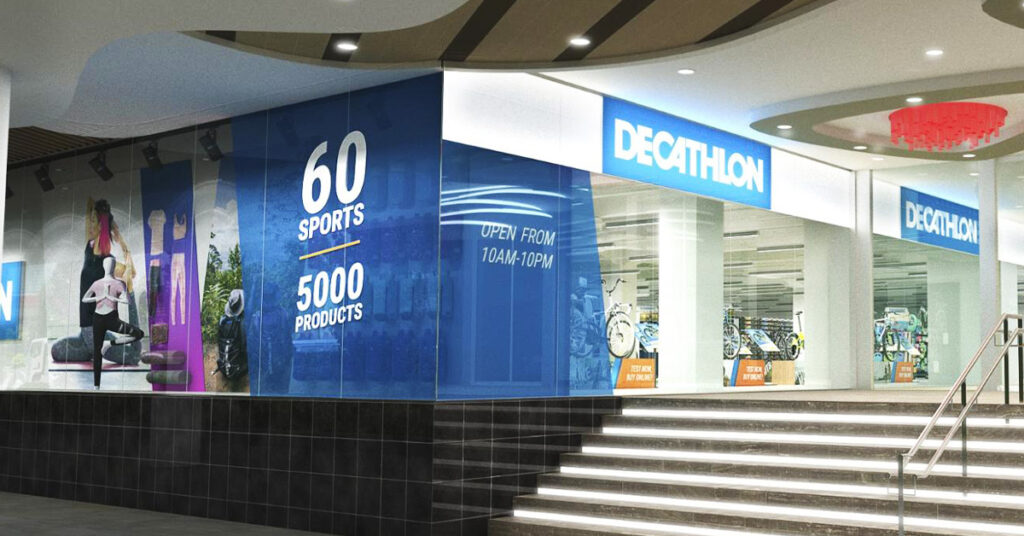 Located at the heart of Singapore, The Centrepoint by Frasers Property Singapore, the new 2-story store spans a total 3,200 square meters. Decathlon Orchard will be offering more than 5,000 products across 60 sports developed and manufactured internally by Decathlon Group. The store will house a wide range of sporting apparel and equipment for indoor and outdoor activities.
Virtual Reality Experience
Ever tried camping indoors? Decathlon Orchard offers an unprecedented chance of immersive camping by simulating day or night camping using Virtual Reality. Shoppers will be able to experience this in Decathlon's wide array of tent options, to pick the one most suitable for them. Out of these tents, they feature Decathlon's award-winning 2 Seconds tent, which makes the hassle of setting up/folding a tent obsolete.
On top of that, selected tents will be sold with the Arpenaz Fresh & Black, which is one of Decathlon's innovative products. It guarantees 99% darkness inside the tent to ensure privacy and a good night's rest.
A 'Step' into the Future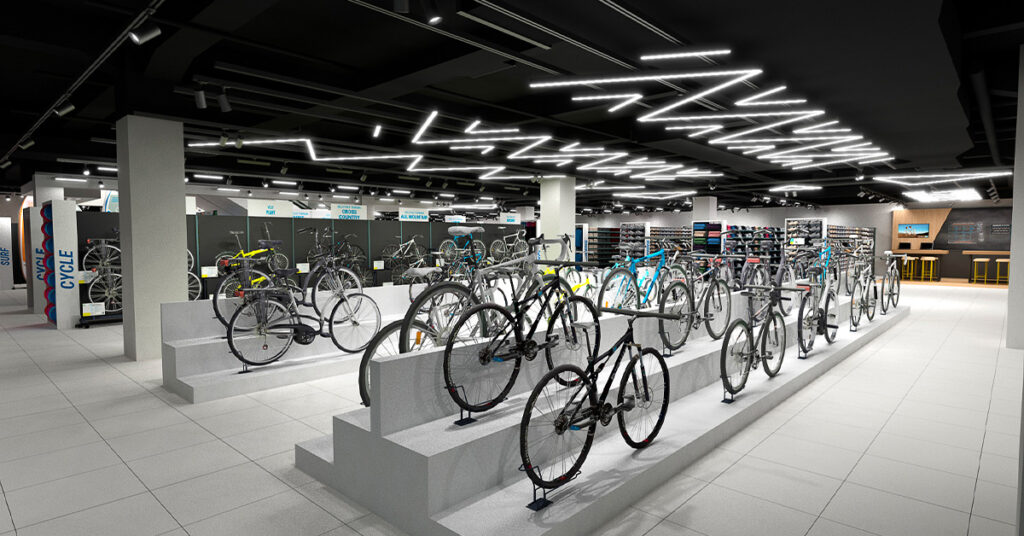 Decathlon Orchard is offering a futuristic method of shopping. A 3D morphological machine gives users the opportunity to get an accurate and personalized 3D measurement of their foot size and gait. Going even further, it provides users with recommendations of shoes depending on the type of sports they are interested in. This modernized way of shopping will save you plenty of time by narrowing your choices down to specific options.
Additionally, Decathlon has launched its new Decathlon App with a Scan & Pay function. Shoppers can easily retrieve comprehensive information about the product they are interested in by scanning product tags/QR codes at their fingertips. This can ensure that shoppers can make quick and informed decisions. Speaking of quick, the app also allows you to skip the queue! Say goodbye to waiting in long checkout lines, users can now make their purchases via paying in-app.
The app also grants users with the convenience of on-the-go shopping. Simply by adding their items into the cart and selecting their mode of collection – in just 2 hours at any Decathlon's 7 Click & Collect stores islandwide or delivered straight to your doorstep, Decathlon is able to better cater to your needs.
Meet Shiny New Friends while Shopping
The future is here and you're shopping alongside robots! These new shiny friends are just service robots from PAL Robotics that helps to ensure stock accuracy and automate the inventory process. Come down for a unique experience as they are the first and only company in Singapore to adopt such technology. This gives the staff additional time to attend to shoppers' needs and queries.
Go Green!
Decathlon Orchard will be the first one to integrate a 100% digital balisage approach. This method will eliminate the use of any paper as well as ensuring Decathlon's commitment to sustainability.
The digital balisage will refresh daily through WiFi touchpoints or be manually updated with a quick scan of a Sony PDA device. This guarantees that the information customers receive are updated and accurate.
Goodie Bags GIVEAWAY
Doors at Decathlon Orchard opens at 10am on 12th September and the first 100 store visitors will receive this free goodie bag. Stand a chance to win attractive prices via the Spin and Win contest for those who spend $80 and above in a single transaction via the Decathlon App.
Just a reminder to all shoppers that upon entry and exit of the store, customers will undergo mandatory SafeEntry and temperature checks. High touchpoints will also be regularly sanitised and monitored.
Decathlon Orchard has many fresh and riveting technology features to offer. Do not miss the chance to experience them first hand and share it with your friends! Save the date 12 September 2020 to set forth on this new futuristic shopping experience.