If you have been eyeing on the Nvidia GeForce RTX 3070 or 3080 for quite awhile due to its powerful performance, Asus has recently announced their latest series of graphics card – ROG Strix LC, ROG Strix and TUF Gaming, which are based on the NVIDIA GeForce RTX 3080 Ti and GeForce RTX 3070 Ti GPUs.

The Ti-series GPUs are known to have superior performance over their standard counterparts. To take advantage of the improved performance, Asus has included custom designs to increase clock speeds, lower the operating temperatures and allow the graphics cards to run quietly.
ROG Strix LC GeForce RTX 3080 Ti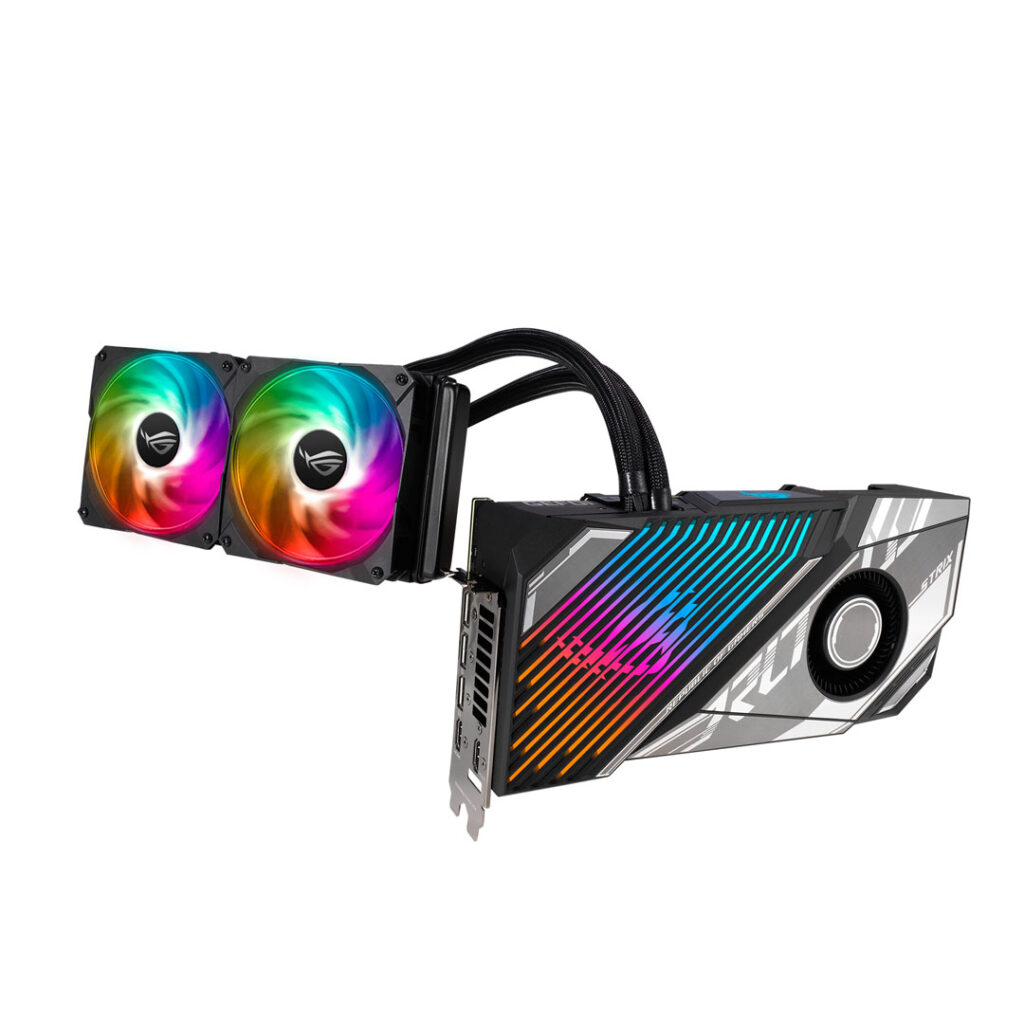 With water-cooling for its GPU and GDDR6X memory, this graphics card extracts the full potential of the components. The exterior design omits the Asus's trademark cybertext accents for a clean look for a sleek and futuristic style while integrating an angular shroud and addressable RGB LED accents.
Under the stealthier metallic cooling shroud are extra-long 600mm hoses and a 240mm radiator, responsible for moving heat away from the components in any case. With the extended hose, the radiators can even be mounted on the exterior of the case for ultimate cooling.
A pair of custom-designed 120 mm fans ensures constant airflow while staying silent to support the immense water cooling water abilities. For added temperature accuracy, a pair of FanConnect II headers monitors the temperature of the GPU itself to increase airflow appropriately.
ROG Strix GeForce RTX 3080 Ti and RTX 3070 Ti
Just like the Strix LC, this series comes with a redesigned appearance with a metallic backplate with contrasting textures and subtle monochrome shades. A full-length addressable RGB LED array on the left edge gives the GPU a fresh yet unmistakably ROG appearance.
Three fans built on the latest axial-tech design spin in a counter-rotating pattern with a higher blade count delivers smooth and increased CFM of airflow without additional noise. Collaborating closely with the FanConnect II headers, the fan drops to 0dB to minimise the noise emissions at idle, and ramps up speed according to the temperatures.
With the new Ampere graphics card that delivers large performance-per-watt improvements, the massive Strix heatsink and a carefully designed PCB support improved performance with large amounts of raw electrical power. With a maximum of three 8-pin PCIe power connectors that draws power directly from the PSU, there is less stress on the motherboard.
TUF Gaming GeForce RTX 3080 Ti and RTX 3070 Ti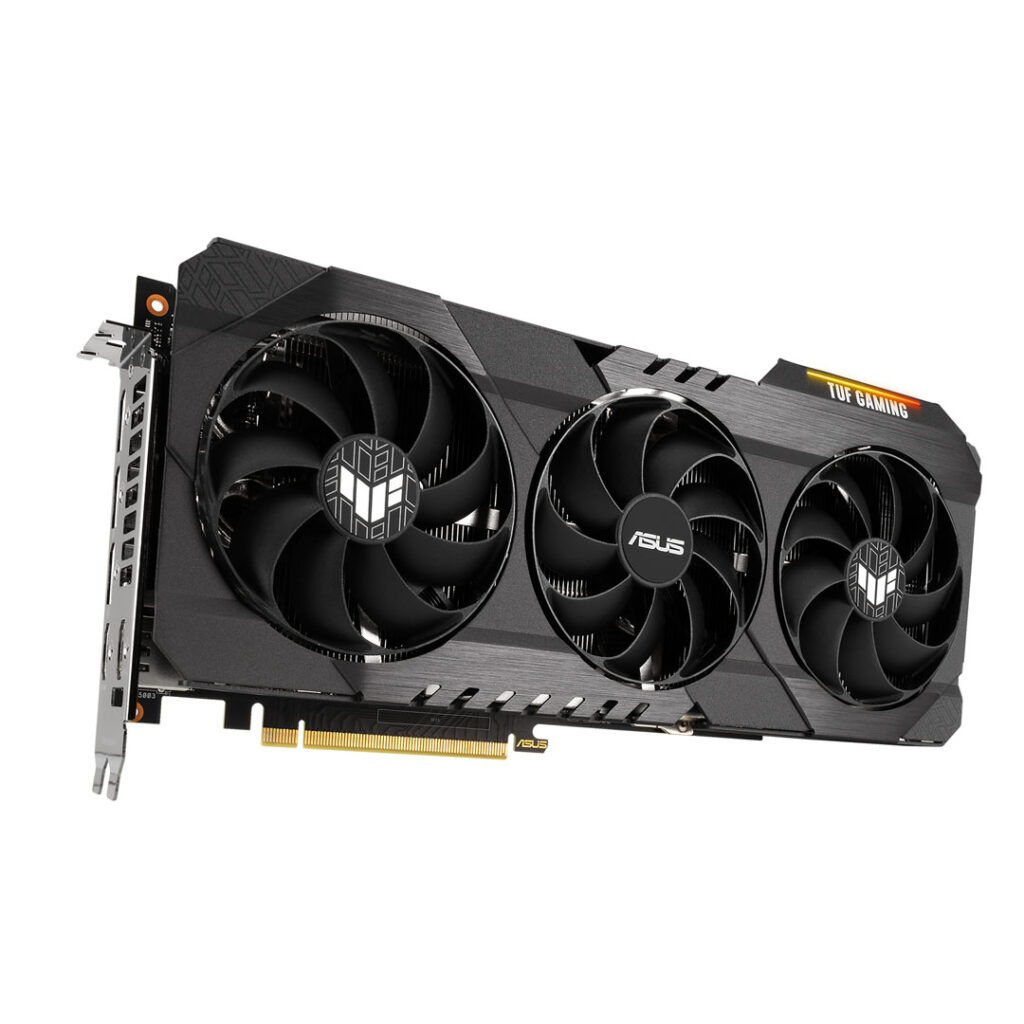 Akin to its siblings, this series of cards embrace an ultra-stealthy new aesthetic with blacked-out, brushed-aluminium cooling shroud wraps. The shroud wraps around a 2.7-slot heatsink with a trio of fans built on the same axial-tech design, which drops to 0dB at idle.
The exterior is decorated with a single Aura RGB LED accent on the front with Aura Sync lighting schemes. On its interior, enhanced capacitors in the power-delivery system deliver long life spans under gruelling conditions, undergoing a 144-hour testing regime at the factory.
Availability and Pricing
ASUS ROG Strix LC GeForce RTX 3080 Ti, ROG Strix GeForce RTX 3080 Ti, and TUF Gaming GeForce RTX 3080 Ti graphics cards will be available from 3 June 2021. ROG Strix GeForce RTX 3070 Ti and TUF Gaming GeForce RTX 3070 Ti graphics cards will be available from 10 June 2021.