Currently in its infancy, the Nikon Z f is the first Nikon full frame camera with a Vari-angle screen and embedded focus point VR – harnessing many cutting-edge technologies, including exceptional AF and VR performance.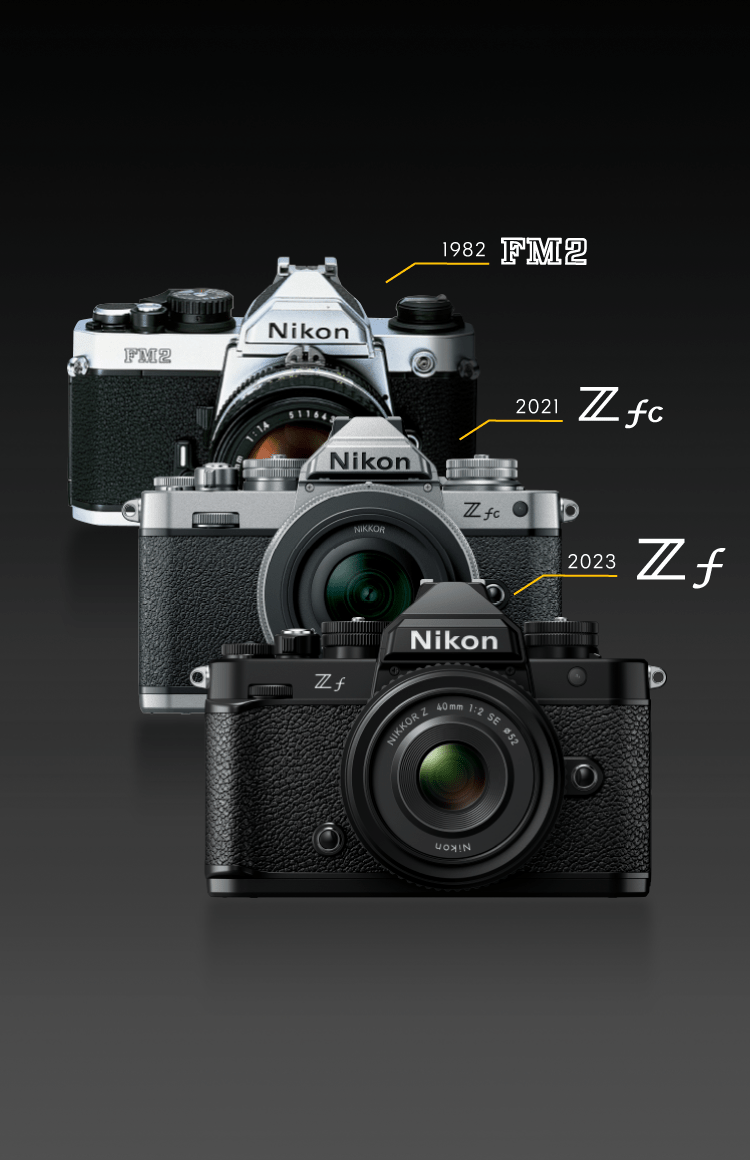 Clad in a glossy black magnesium body with a grip that provides a good hold with FX lenses, the Nikon Z f balances a retro Nikon design with its superior performance. The positioning of this device can be traced back the FM2's legacy of transcending performance of an entry-level product line.
The said device is equipped with a full-frame sensor and the same EXPEED 7 image-processing engine as the mirrorless flagship Nikon Z 9 – enabling advanced capturing of still images and videos.
The camera is also the first touch-operation camera in the Z series, allowing users to easily change settings via touch operation on the monitor while focusing on framing their composition from the viewfinder.
Enhanced expressions with colour effects
Through a dedicated monochrome selector, the camera produces a variety of monochromatic photos ("Flat Monochrome" and "Deep Tone Monochrome"). Usage scenarios include landscapes to portraits and street photography.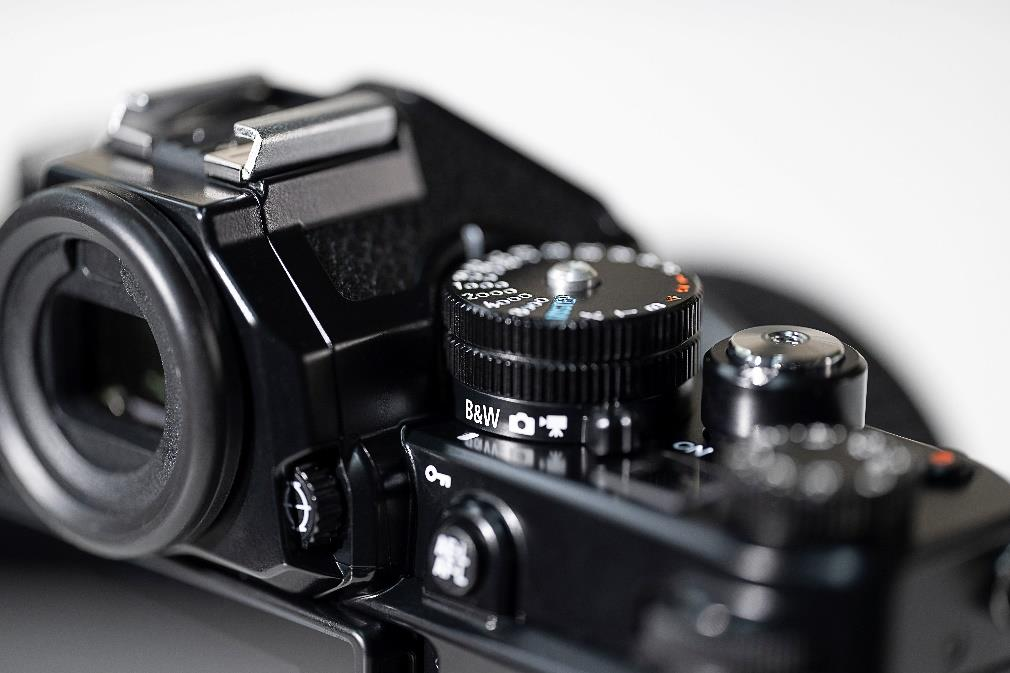 Applicable for both stills and videos, the 11 kinds of Picture Control and 20 Creative Picture Control functions enable users to utilise colours to express the feelings, temperature, and atmosphere of their subject at that instant.
The final product retains the skin details of subjects while enhancing the colour tones – the ideal companion for wedding and portrait photographers.
Enhanced video performance
With H.265 10-bit in-camera recording and N-Log/HLG recording support, footages containing high levels of detail can be beautifully and accurately depicted. Users can achieve a minimalist setup without needing an external recorder.
With up to 125 minutes of 4K UHD/60p video recording, the Z f enables full-scale video recording with sufficient recording duration, alongside 4K UHD video with 6K oversampling.
The camera also features Video S mode for auto exposure with a fixed shutter speed – to compete with the varying outdoor brightness resulting from weather conditions.
An all-new feature known as pixel-shift shooting will capture high-definition, detailed subjects. Users can now shoot multiple NEF (RAW) files while shifting image sensor positions utilising in-camera VR when the camera is fixed with a tripod or other equipment.
A software suite known as NX Studio merges multiple NEF (RAW) files (select 4/8/16/32 shots) to compile and produce sharp and vibrant results – ideal for subjects with a lot of details such as art objects, insects, and minerals.
Enhanced optical performance with EXPEED 7 image processor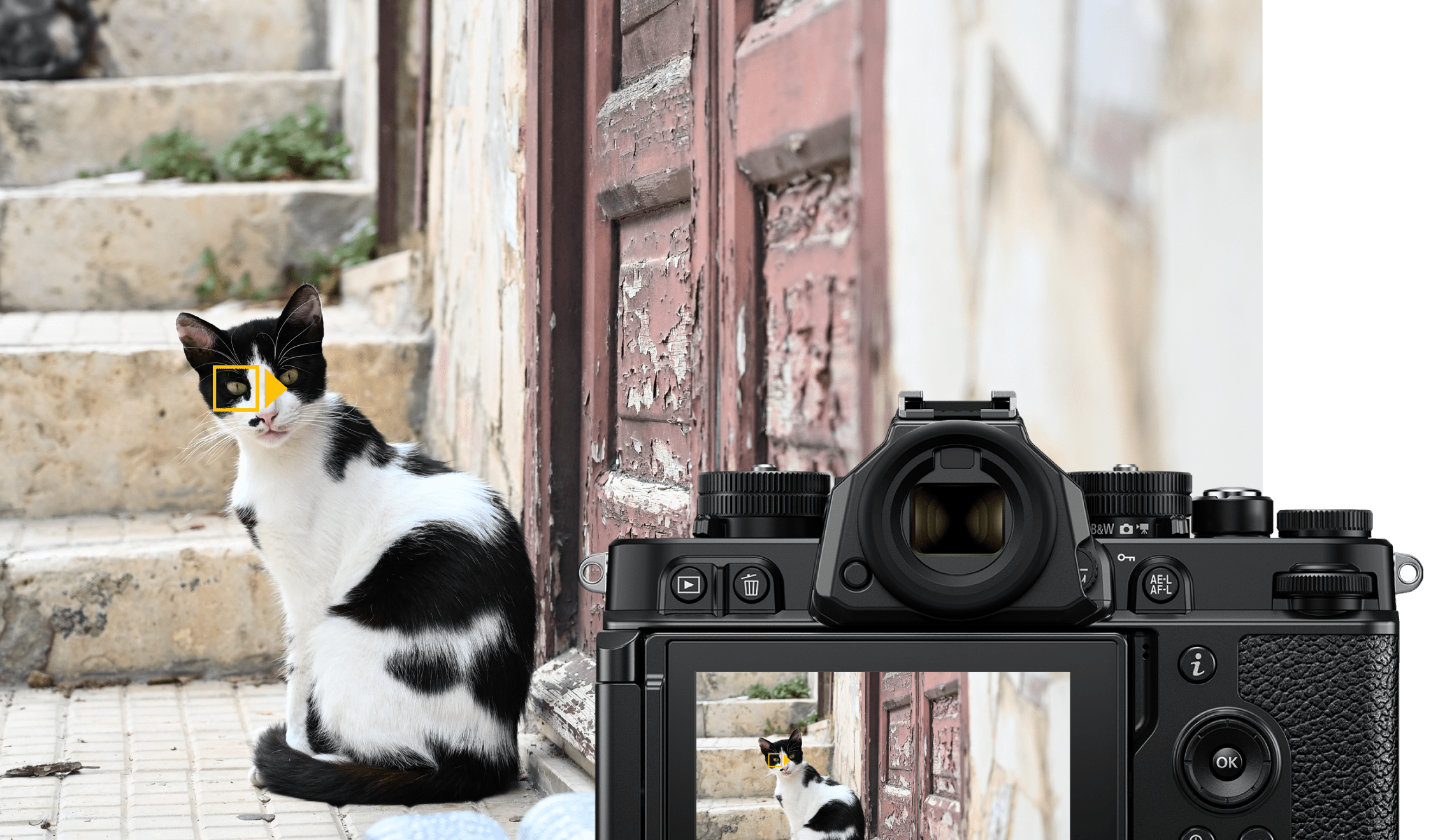 With wide support from easy to more particular shots, the AF-area mode includes 3D-tracking in photo mode and subject-tracking in video mode – for moving subjects such as pets and vehicles.
The light sensor enables focusing in low-light situations such as moonlight landscapes and indoor portraits, with low noise  down to -10EV. The EXPEED 7 also enables continuous shooting at the maximum continuous shooting speed, regardless of the AF-area modes.
Due to the increase in the number of focus points with auto-area AF, users will be able to capture small, difficult-to-focus subjects in the distance – in higher accuracy and wider coverage area.
Enhanced VR performance
With an in-camera Vibration Reduction of 8.0 stops, the Nikon Z f is capable of handheld shots in low-light scenarios with long exposure shots. Focus point VR, the first time in the world, is incorporated to suppress blur near the focus point in an image, allowing users to casually shoot handheld without accounting the brightness and composition.