[cs_content][cs_section parallax="false" style="margin: 0px;padding: 45px 0px;"][cs_row inner_container="true" marginless_columns="false" style="margin: 0px auto;padding: 0px;"][cs_column fade="false" fade_animation="in" fade_animation_offset="45px" fade_duration="750″ type="1/1″ style="padding: 0px;"][cs_text class="cs-ta-justify"]Posted on 30 Mar 2017: Everything you need to know about the Galaxy S8 & S8+
Updated on 25 Apr 2017: Availability from 28 Apr 2017, ahead of schedule
SEOUL, Korea – Samsung has just unveiled its latest addition to the Galaxy line of products on 29 March 2017. Introducing the Samsung Galaxy S8 and Galaxy S8+ ushering a new era of smartphone design which could redefine how future smartphones would look like. Our first impressions of it was certainly an eye-opener with this latest flagship having a virtually bezel-less display which they call the Infinity Display.[/cs_text][x_video_embed no_container="true" type="16:9″][/x_video_embed][x_custom_headline level="h2″ looks_like="h4″ accent="false"]What's New?[/x_custom_headline][cs_text class="cs-ta-justify"]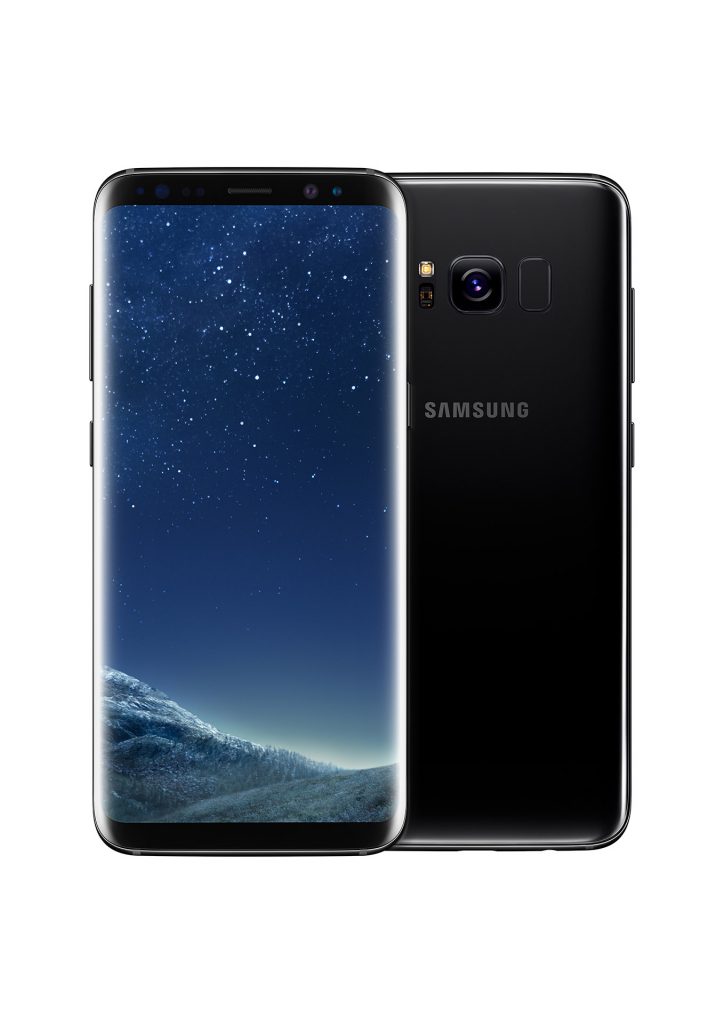 Infinity Display
The Samsung Galaxy S8 features a 5.8″ Quad HD+ screen at 570ppi while the Galaxy S8+ further extends to a 6.2″ Quad HD+ screen at 529ppi. Having thin bezels on a smartphone brings you the possibility of a large screen real-estate in a small form factor which is definitely the way forward in smartphone design. Not to worry, this compact design enables for comfortable one-handed use and the Corning® Gorilla® Glass 5 on both front and back of the device ensures durability.
Apart from the stunning Infinity Display that offers you an immersive viewing experience, Samsung has pushed for new hardware and software that brings more functionality and convenience.
Bixby
Apple has Siri, Google with Google Now Assistant and Windows featuring Cortana. Here's a new intelligent interface from Samsung called Bixby which can understand context based on what is on the screen with simple voice, touch and text commands. Bixby can also assist users in online shopping by recognising products in an image and direct you to the relevant vendors.
Camera
The iPhone has always been known as the smartphone with the best camera performance and it's obvious to Samsung that much more improvements can be implemented especially when it comes to low-light performance. We've yet to test it out in real life scenarios but both flagships are now equipped with a 8MP front camera with a huge aperture of f/1.7. Its smart autofocus feature easily detects faces giving you the best selfies. The rear camera now sports a Dual Pixel 12MP camera with the same wide aperture of f/1.7 that should perform a whole lot better in low-light conditions. You would also get zoom and anti-blur photos with enhanced image processing in this device.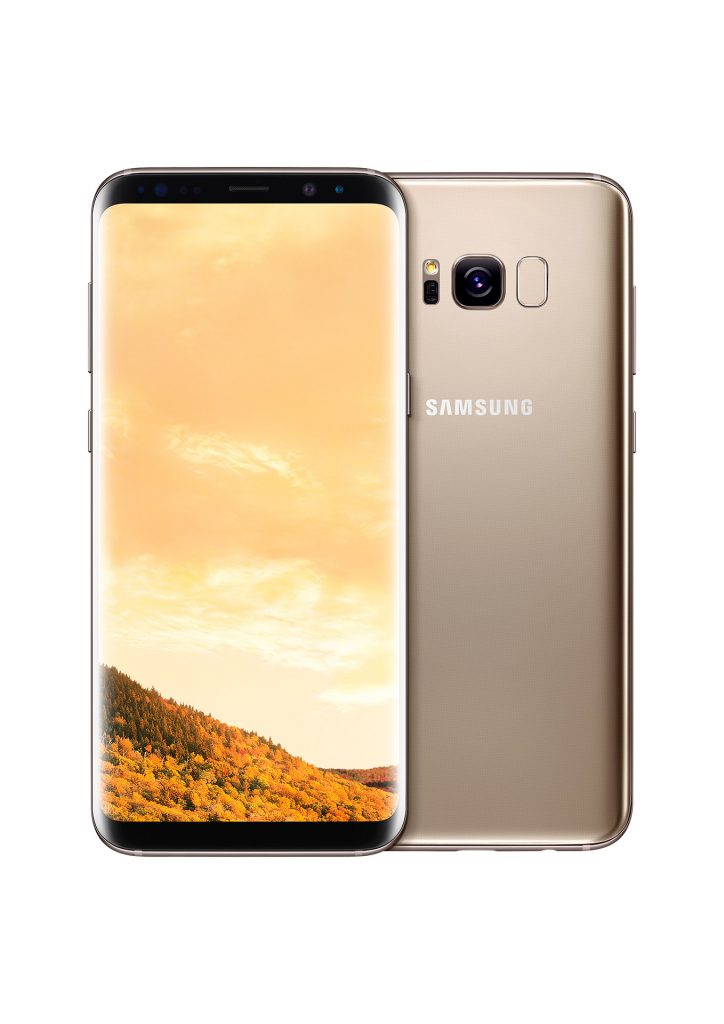 Mobile Security
Passwords are cumbersome to remember and it also takes time to unlock your device. Which is why smartphone manufacturers are now integrating fingerprint scanners into their devices to 'make you the password'. But Samsung has brought it a step further to introduce 2 additional ways to unlock your device using bio-metric technologies. With the iris scanner and facial recognition, the moment you take your phone out of your pocket to look for that lock screen, your smartphone is now readily unlocked! (But we're pretty sure the sensors are smart enough to detect a photograph when it sees one? More to come when we get our hands on it!)
Samsung DeX
Leveraging on the powerful 10nm processors in the Galaxy S8 and S8+, Samsung DeX transforms your smartphone into a desktop-like experience. Once plugged into the base, start using your trusty old keyboard and mouse for Powerpoint or Word document editing making your workflow much faster and efficient.[/cs_text][x_custom_headline level="h2″ looks_like="h4″ accent="false"]Full Specifications[/x_custom_headline][cs_text]
 

Galaxy S8
Galaxy S8+
OS

Android 7.0

Network

LTE Cat. 16*
*May differ by markets and mobile operators

Dimension

148.9 x 68.1 x 8.0 mm, 155g

159.5 x 73.4 x 8.1 mm, 173g

AP

Octa core (2.3GHz Quad + 1.7GHz Quad), 64 bit, 10 nm process
Octa core (2.35GHz Quad + 1.9GHz Quad), 64 bit, 10 nm process
*May differ by markets and mobile operators

Memory

4GB RAM (LPDDR4), 64GB (UFS 2.1)
*May differ by markets and mobile operators

Display

5.8" (146.5mm)1 Quad HD+
(2960×1440), (570ppi)

6.2" (158.1mm)1 Quad HD+
(2960×1440), (529ppi)

1Screen measured diagonally as a full rectangle without accounting for the rounded corners

Camera

Rear: Dual Pixel 12MP OIS (F1.7), Front: 8MP AF (F1.7)

Battery

3,000 mAh

3,500 mAh

Fast Charging on wired and wireless
Wireless Charging compatible with WPC and PMA

Payment

NFC, MST

Connectivity

Wi-Fi 802.11 a/b/g/n/ac (2.4/5GHz), VHT80 MU-MIMO, 1024QAM
Bluetooth® v 5.0 (LE up to 2Mbps), ANT+, USB Type-C, NFC, Location (GPS, Galileo*, Glonass, BeiDou*)
*Galileo and BeiDou coverage may be limited.

Sensors

Accelerometer, Barometer, Fingerprint Sensor, Gyro Sensor, Geomagnetic Sensor, Hall Sensor, Heart Rate Sensor, Proximity Sensor, RGB Light Sensor, Iris Sensor, Pressure Sensor
[/cs_text][x_custom_headline level="h2″ looks_like="h4″ accent="false"]Availability[/x_custom_headline][cs_text class="cs-ta-justify"]
Pre-orders will commence from 7 Apr 2017 at Singtel, Starhub or M1 stores, major consumers electronics stores such as Lazada and Samsung Experience stores. Both flagships will be available in Maple Gold, Midnight Black and Orchid Gray from 28 Apr 2017.
Recommended Retail Price
Galaxy S8 – SGD1,148
Galaxy S8 Plus – SGD1,298
[/cs_text][/cs_column][/cs_row][/cs_section][cs_section parallax="false" style="margin: 0px;padding: 45px 0px;"][cs_row inner_container="true" marginless_columns="false" style="margin: 0px auto;padding: 0px;"][cs_column fade="false" fade_animation="in" fade_animation_offset="45px" fade_duration="750″ type="1/1″ style="padding: 0px;"][x_share title="Share this Post" share_title="" facebook="true" twitter="true" google_plus="true" linkedin="false" pinterest="false" reddit="false" email="true" email_subject="Hey, thought you might enjoy this! Check it out when you have a chance:"][/cs_column][/cs_row][/cs_section][cs_section parallax="false" style="margin: 0px;padding: 45px 0px;"][cs_row inner_container="true" marginless_columns="false" style="margin: 0px auto;padding: 0px;"][cs_column fade="false" fade_animation="in" fade_animation_offset="45px" fade_duration="750″ type="1/1″ style="padding: 0px;"][x_recent_posts type="post" count="3″ offset="" category="" orientation="horizontal" no_sticky="true" no_image="false" fade="false"][/cs_column][/cs_row][/cs_section][/cs_content]