Utilising polished surfaces and woven fabric, the Devialet Miana is the company's first attempt at a luxurious-looking portable smart speaker. It utilises voice assistant and connects over Wifi, Bluetooth 5.0, Airplay 2, and Spotify Connect
The device stands at just 170mm tall, and weighing 2.3kg, with a slick handle for easy transportation. Supporting up to 10 hours of playback, it comes in black and grey and is meticulously designed to compliment your surroundings – whether indoors or outside (with IPX4 water resistance).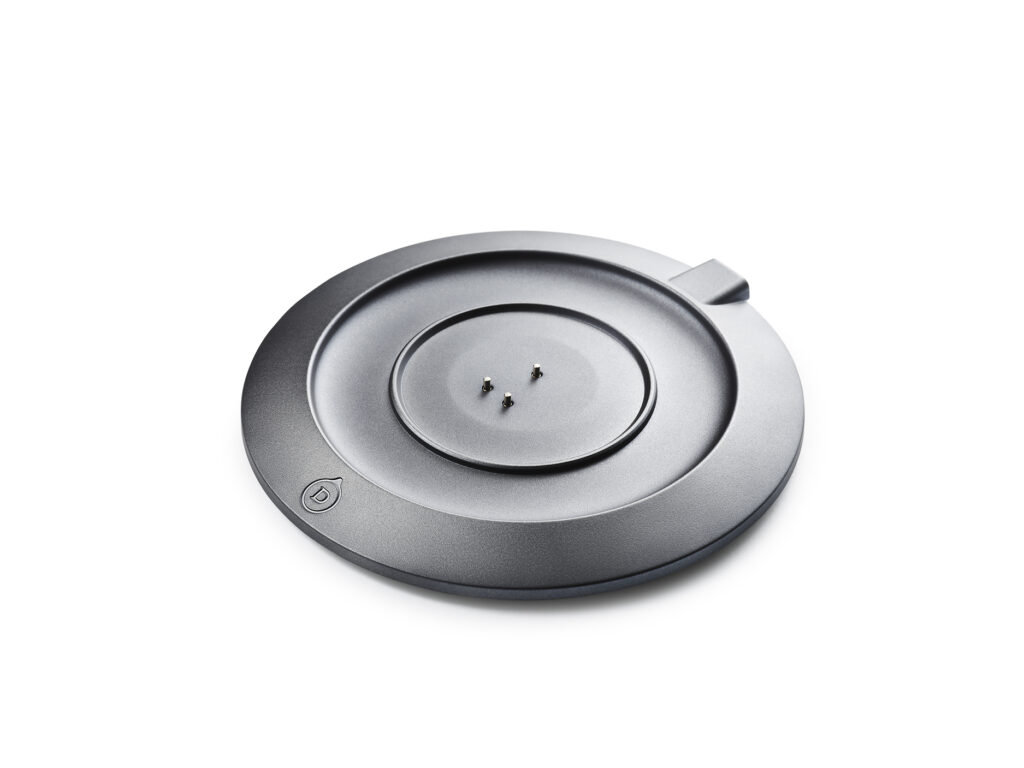 For added glam, the Paris Opéra edition comes embellished with 24-carat moongold which includes a docking station for easy charging – usually selling for S$129.
Usage of proprietary technologies
Beyond its attractive aesthetics, the speaker features two proprietary technologies to foster 360° sound in a portable form – Active Stereo Calibration and Speaker Active Matching. It is also the only market offering that offers both stereo rendering and real-time acoustic mapping.
The first is ASC (Active Stereo Calibration) which uses four microphones alongside intelligence capabilities to automatically adapt the audio rendering to suit its surroundings. Sensing its relative position in the room, the Miana switches between 360° stereo mode and wall mode to creating an expansive, powerful sound stage.
To deliver frequencies as low as 30Hz and as high as 20,000 Hz, the Devialet Mania utilises four full-range drivers paired with two SAM®-powered sub-woofers (Speaker Active Matching) in a push-push configuration.
Availability and Pricing
Devialet Mania is currently available to pre-order, retailing at S$1360 for black and grey, and S$1760 for the Paris Opéra edition. It will be available at Devialet's website and its two retail stores – at Marina Bay Sands and ION Orchard.