Taking into account that Hybrid Working can be executed in different forms, Dell recently released a redesign for several of its Business and professional laptops – the Latitude 9330 and the Precision 7000 series.
The highlights of the redesign include thinner builds with more power, intelligent features, and improved security to better fit today's workforce. To address data security concerns, the display comes with a standard feature that dims itself upon spotting an onlooker.
Other security features include chassis intrusion detection, battery removal detection, contact and contactless smart card readers, traditional and FIPS fingerprint readers, and an IR camera for login security.
Equipped with 12th Generation Intel Core processors as standard, these machines also come with the latest connectivity options including Intel® Wi-Fi 6E and 4G LTE or 5G. To further increase the connection speeds, the system chooses the faster connection from 2 connected networks.
Latitude 9330
The first 13" device in the 9000 series, the Latitude 9330 contains a 16:10 InfinityEdge display – optimal for displaying more content in an instant. it does this by achieving the thinnest chassis.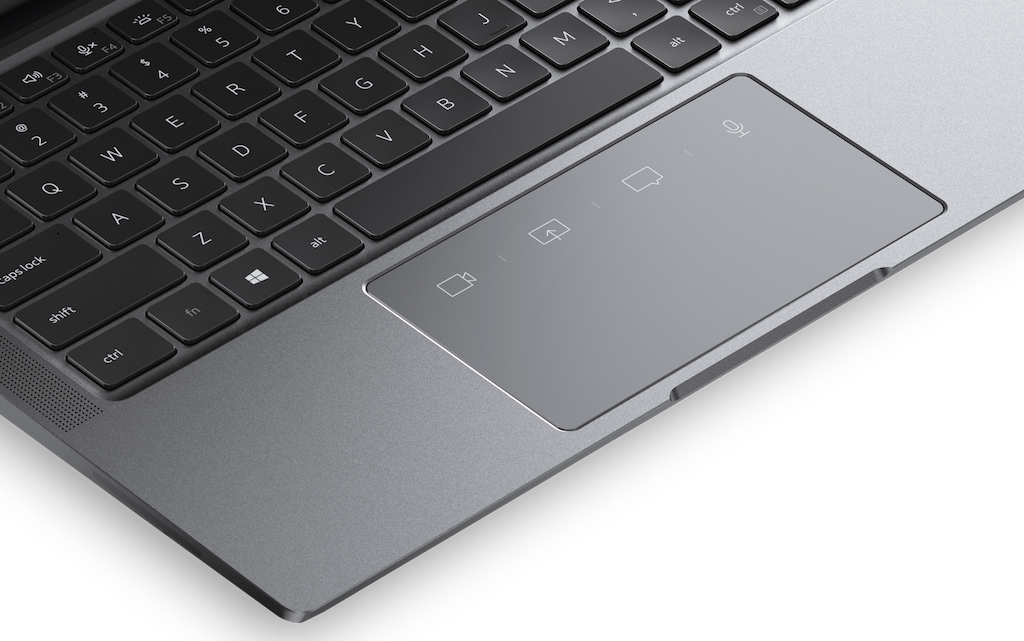 With remote conferencing here to stay, the world's first collaboration touchpad – with an adaptive interface, allows users quick access to microphone mute/unmute, video on/off, screen share and chat – which disappears after Zoom meetings to restore full functionality.
Complimenting the collaborating touchpad are a set of dual hybrid FHD cameras with RGB and IR cameras, and neural-noise cancelation for image enhancements during calls.
Precision 7670 and 7770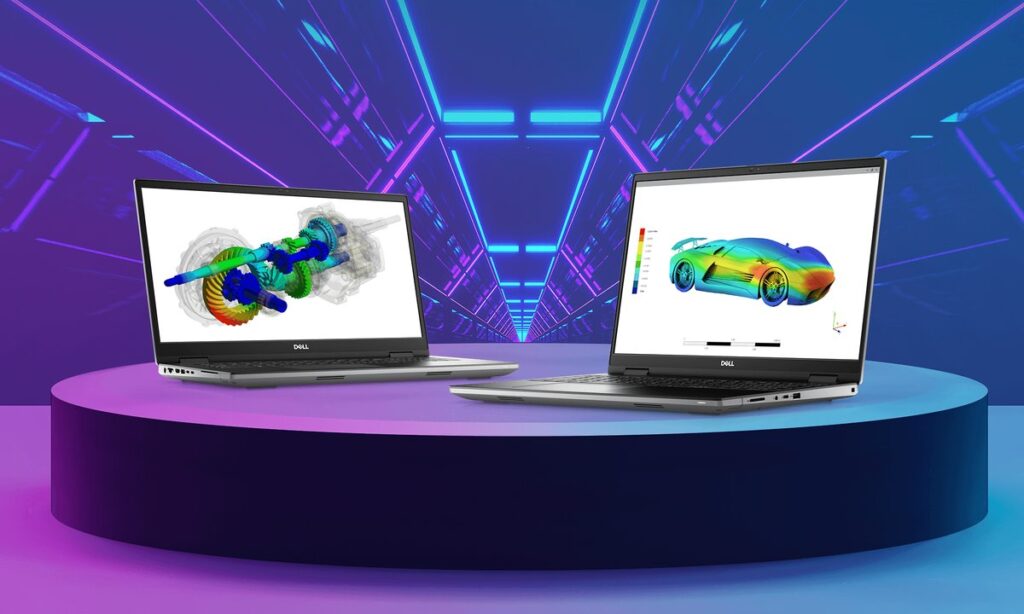 With improved thermal innovations, these workstations now house more powerful CPU and professional graphics – up to Intel Core i9 processors, next Gen 16GB  NVIDIA RTX™ A5500 graphics, and up to 128GB of DDR5 memory.
For the first time, the Precision 7670 comes with a choice of a 16-inch screen and two chassis options with varying performance and portability. Users who need extra screen real estate will appreciate the Precision 7770 with a 17-inch display.
Thanks to the Dell-patented form factor for DDR5 memory called CAMM (Compression Attached Memory Module), the device now packs its components into thinner chassis without performance compromises. Users who prefer upgrade options can wait for the variant with traditional SODIMM memory.
To empower its users, Dell Optimizer Precision provides unique reporting and analytics features and is tailored to optimise application performance for media-intensive applications.
Availability and Pricing
The Dell Latitude 9330 will be available from June 2022 while the new Precision 7000 series will be in stores from end May 2022. Dell has yet to release the pricing details for the respective devices.